The Pukes
December 24, 2022 @ 1:00 PM

-

4:00 PM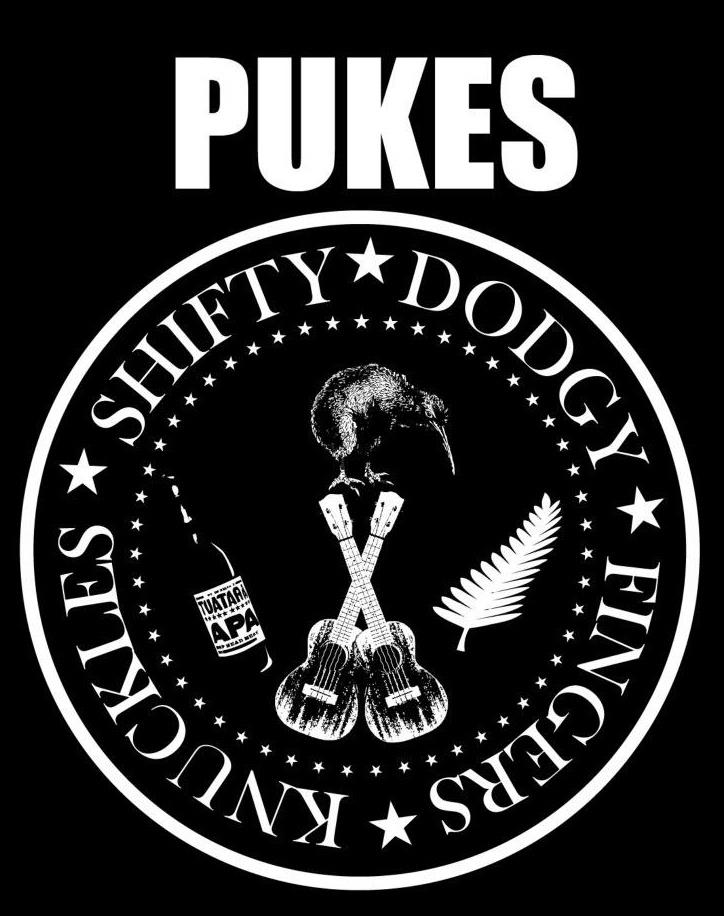 The Pukes are not really a band. More a midlife crisis set to music.
This ukulele/bass combo hail from Hawkes Bay in New Zealand. They have been singing songs of The Clash, The Ramones, The Sex Pistols, The Doors and Johnny Cash (and the odd song recorded after the 70s) at the Cabana's Hawkes Bay Ukulele Underground for over 4 years now.
With their fame spreading all over the Bay, they have now performed at the world famous Art Deco weekend, a women's institute, a retirement village, 2 weddings (one straight, one lesbian), a NZEI teachers rally and in March 2013 played at the Melbourne Ukulele Festival. They have also supported The Nukes ukulele group from NZ and the Spooky Men's Chorale from Australia. Due to an easily manipulated facebook vote they won 'best stage act' at the 2013 Cabana Music awards. The word 'travesty' might apply here. A 3 hour set at The Rose pub on Halloween night last year meant they all needed a wee lie down.
Vainly, they have begun writing and performing their own songs. Their best songs are about failed relationships. They all are in relationships.