The Pukes
October 28 @ 1:00 PM

-

4:00 PM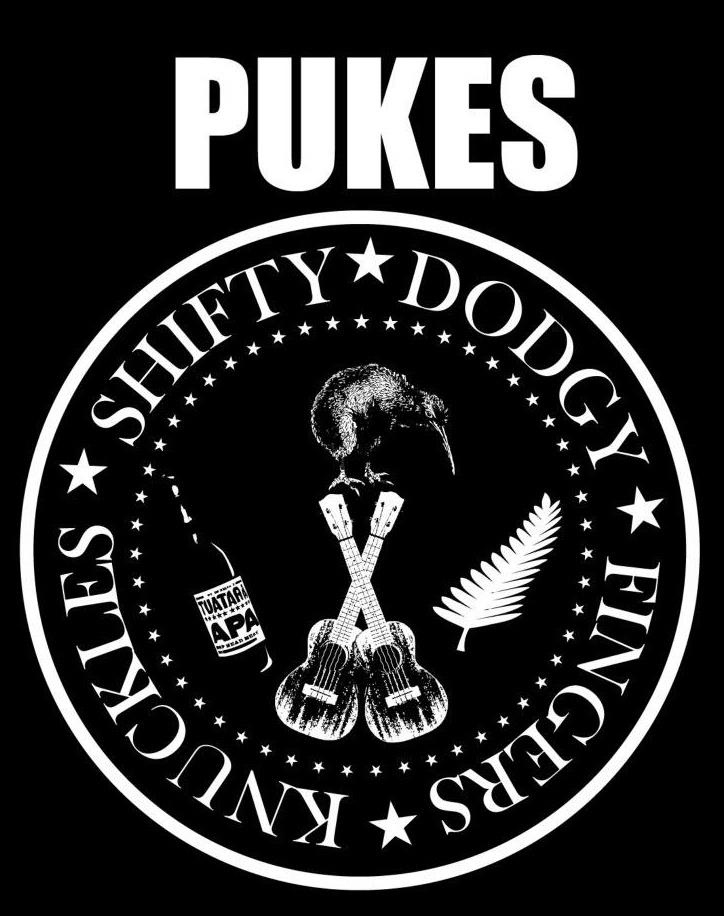 The Pukes are not really a band. More a midlife crisis set to music.
They hail from Hawkes Bay in New Zealand. They began singing songs of The Clash, Bowie, The Ramones, Johnny Cash, classic kiwi songs (and the odd song recorded after the 70s) at the Cabana's Hawkes Bay Ukulele Underground and just celebrated 11 years of mayhem playing bars and wineries around Hawkes Bay.
Due to an easily manipulated Facebook vote they won 'best stage act' at the 2013 Cabana Music awards. The word 'travesty' may well apply here. Vainly, they have begun writing and performing their own songs. The Pukes released their debut single in 2015. It's a love song from a computer to a human, it got some radio play, and it won best EP at the 2015 Cabana music awards through yet another Facebook vote. Democracy rules.
The Pukes play the songs they enjoy and hope you enjoy them too. However, if you bribe them enough they might play 'Wagon Wheel'.